Below are the links to my work, affiliate links, book recommendations and some movies I've made including trailers.
Coaching Related Links
Affiliate
They have this $7 that teaches you about affiliate marketing, sales funnels and such. They are great people that answer your questions. I truly love the people behind this. They are good people!
They are a website hosting provider that I've been with since 2000. They have the best support on the planet. I love them and they always work with me and my budget!
Films
It's a story about a guy who is behind on his rent and is dating 2 girls at the same time. He is trying to get one of them to move in with him, when the other shows up.
---
Guyco Dating Insurance for Men
Guyco is a quirky comedy about Cliff, a middle aged teacher, who wants to settle down with Mrs. Right, but spends his money on poor prospects. Desperate after yet another dating disaster, he stumbles upon a solution to his dating woes with Guyco.
---
A scared young woman goes to extreme measures to escape the clutches of a terrifying older man only to realize the shocking truth about who she is and why she's really there. 12 awards wins, 17 nominations.
---
Tim is in for the Ryde of his life. No preview available, click the link above and it will open in a new window (tab).
---
Books I recommend
These books I've read and are part of the reason why I am the way I am today. I strongly suggest you read them. Some of them are available via Amazon Kindle for free.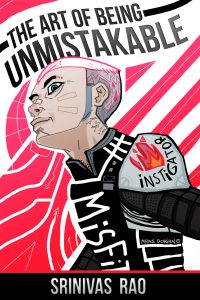 This book is full of great nuggets of how to separate yourself in this entrepreneurial economy. It was a self-published book that sold millions.
The Art of Being Unmistakable by Srinivas Rao
Live Your Truth by Kamal Ravikant
Love Yourself Like Your Life Depends On It by Kamal Ravikant
Illusions: The Adventures of a Reluctant Messiah by Richard Bach